Playtech Software Provides Online Gambling Fun
Originally founded in 1999, Playtech offers amazing online gambling experiences designed with the player in mind. These games are available to players all around the globe, and currently the group includes over 300 titles and provides gaming services to some of the biggest and most recognizable names in this industry.
What to Know About Playtech Casino Software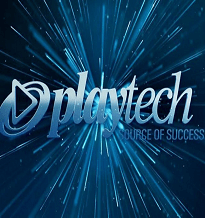 Playtech provides gamers and online gaming platforms a unified software solution. This lets players have access to a huge array of games, including slots and table games. But that's not all. You can also access live dealer games, poker, and unique offerings too. While the variety of the different games is impressive, virtually all the games share a variable which is high production quality.
Through the years, Playtech has developed many of its own properties, too, with some well-known games now offered in the gaming industry. This software developer offers traditional-looking slot games, along with the reel games and other parlor games that provide players with a more unique gameplay experience. This is great if you are looking for something new and different. Even though the new, in-house creations are amazing, this company also has pretty big entertainment licenses, which means the group has had the opportunity to assemble a huge collection of pop culture, TV and movie-themed slots.
Innovative Online Gambling Games and the Potential to Win Big All Offered by Playtech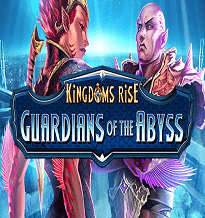 Modern Playtech casinos don't hold back when it comes to the progressive jackpot department. In fact, there are some games that offer players the opportunity to play games that may result in them winning a seven-figure payday.
The table games are also polished and most agree, they are a lot of fun to play. Each game plays well, without hitches or issues. There's a sense of class that many other games available today are lacking due to subpar design and development. In addition to finding the traditional casino games, such as Caribbean Stud, baccarat, roulette, and variants of blackjack, this casino game developer also has games that aren't offered elsewhere, such as Stravaganza and Wild Viking. If you love the table games you find at traditional land casinos, you need to check out the table games offered by this developer - they are definitely worth some of your time.
Experience Playtech Games for Yourself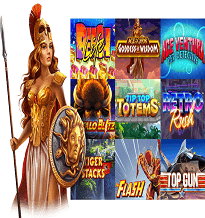 As you can see, this software game developer has created some
amazing online gaming experiences
, ranging from table games and slots, all available to play via your computer or mobile device. The gaming software is then licensed to reputable, big-name gaming brands, allowing everyone to experience and play these games - regardless of what they like to play. If you are looking for a fun online gambling experience, combined with the opportunity to win, then this software developer has everything you are looking for. Check out these games to see how much you can win.