Casino Match Deposit Bonuses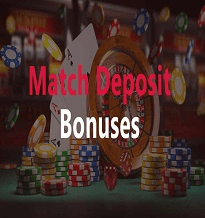 Just like any other business, online gambling establishments constantly come up with ways and means to grow their clientele. In a competitive industry such as iGaming, getting new signups while retaining the existing players is of chief importance. Therefore, game sites create various types of bonuses to suit different kinds of gaming styles.
Among the common offers, you'll find match deposit bonuses, which give you more for less. These are offered for different reasons and seasons as discussed below.
Match Deposit Bonuses
Also referred to as deposit bonuses,
these casino deals require players
to make a qualifying deposit before redeeming them. Usually, the money that you deposit is matched to a certain percentage, giving you more to spend. Most top online betting houses offer these particular promotions for two reasons - they give players a chance to win more cash for less and the fact that they're far less vulnerable to abuse by bonus hunters.
The match-up percentage could range from 25% to 500% depending on the game site - although don't get surprised when you stumble upon a deal offering as high as 1000%. These will apply to only a handful of games such as slots, scratch cards, keno as well as lottery games. In other words, they are given for games with a high house edge. Ordinarily, you'll be given the 100% deposit offers.
As such, if you're awarded the 100% promotion for deposits up to $100, and credit your account with $50 - you'll receive an additional $50 for free. This goes for 25%, 50% deals and all other deposit promotions based on a percentage.
Match-Up Bonus Categories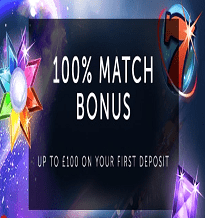 Normally, the match deposit bonuses fall under two main categories, which are explained below;
Signup Bonus - As a general rule, all top gambling establishments offer a welcome promotion. A sign-up offer is given to new players once after successful account registration. This bonus can only be unlocked after depositing a minimum amount. It is expressed as a percentage and varies from site to site.
Reload Promo - This is what comes after a welcome bonus. Usually, it's given to the players who already have accounts to encourage them to continue wagering a game website. You may receive a 50% reload offer for all deposits exceeding $100; so, if you decide to spend $200, you'll get an extra $100 adding up to $300.
Remember this about Deposit Promotions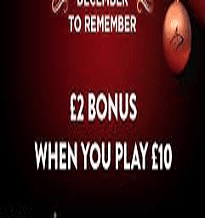 Match deposit bonuses could be a bit confusing to beginners, which is why you need to keep a few things in mind when utilizing them.
Online casinos provide two different accounts - one for your bonus balance and the other is a real money account. To convert your bonus balance into cashable funds, you need to complete all the wagering requirements.
Most sites require gamers to stake in their deposits before crediting the bonus amount.
The money that you pay is converted into credits and is subject to similar wagering requirements as the matched bonus cash.
Normally, gamers will be required to make use of promo codes to activate match-up deals.
All these bonuses have varying terms of use thus players should go over the fine print before claiming them.