Different Casino Table Game Odds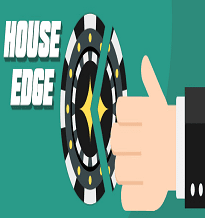 Online gambling establishments provide a wide variety of table games. All these are different in that some have a higher payout rate than others. Therefore, it is of paramount importance that you learn about the various table game odds so that you know what to expect.
You've probably heard the phrase "the house always has an edge". Put simply, the edge is a statistical advantage a casino has in any given game, which varies from one title to another.
The House Edge
Also known as the casino advantage, this helps operators stay in business. Usually, the edge is expressed as a percentage. For example, if you play a title with a 5% edge it means that for every dollar wagered, you stand to lose five cents and so on. Note that this doesn't apply to a single bet; however, over a steady gambling session, a player should expect to lose money at that rate depending on the game.
That shouldn't worry you at all because winnings odds can be improved by making use of effective strategies, which give you the chance to grow your bankroll effortlessly.
Different Table Game Odds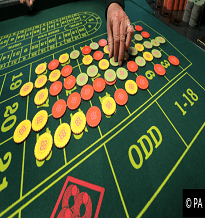 If you're in gambling to earn some cash, you might want to consider favorable table game odds. Many beginners don't really understand that playing a game with a low edge goes a long way towards helping them to win. Described below are various odds you'll come across.
Blackjack - 1%-2%
Blackjack is a game of chance for you and the dealer, which evens the odds. As such, with the right strategy, you're able to last long in the game. Furthermore, it's easy to grasp, where the winner is the one that comes closest to 21, without going over or 'busting'. It's suitable for all players and also available in free play mode at top operators.
Baccarat - 1%
This is yet another title that you'll find at all top casinos. This has several betting possibilities, which come with different odds. For instance, betting on the banker's hand has an edge of 1% and bets on a player may vary but are favorable too. At first glance, baccarat may seem intimidating, but with time, you'll be well on your way to making big bucks. You just need to familiarize yourself with the different types of bets and the rules.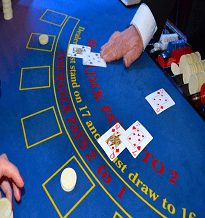 Craps - 0.60% - 1.4%
Craps can be traced back to ancient times. It's a dice game that offers players a chance to make various bets. Most beginners make use of what is referred to as the 'Pass Line' bets, which offer a certain percentage as returns to the player. With time, you'll be in a position to place more types of wagers that offer higher payouts.
Roulette - 2.8% for a Table with a Single Zero - 5.2% for Double Zero Tables
If you're an avid gamer, you are obviously aware that these table game odds are decent. Basically, roulette is a game of prediction, where players pick a number, odd or even, a color, red or black on which the ball will fall when it comes to a stop. If your prediction is correct, you win. Visit our
homepage for recommended casinos
that have games with great odds.